Cookham lock was first lock of the day, it transports you into Cliveden Deep with steep cliff like woods on the east bank, on the tow path side it is mostly farmland towards Maidenheads Boulters Lock scene of the iconic Victorian scene below.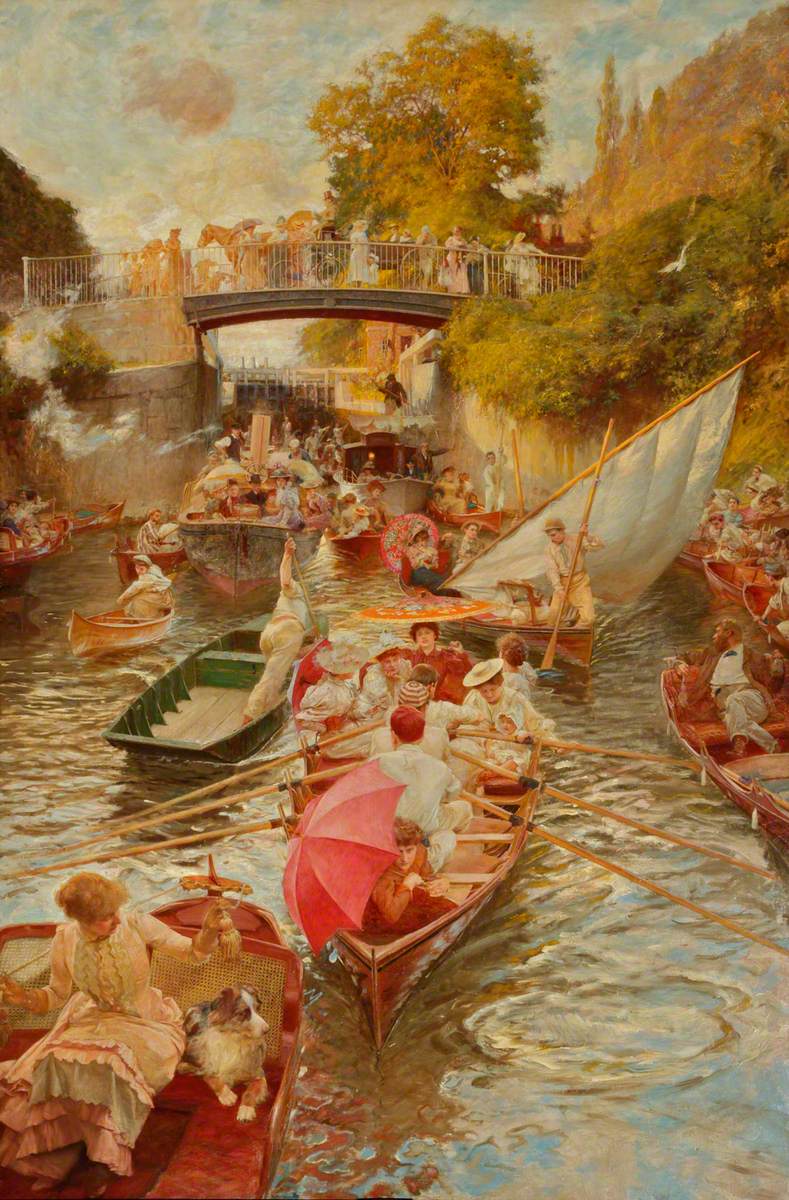 Under two bridges, the ornate Maidenhead road bridge and the railway bridge that has the flattest and widest brick arch in the world
Maidenhead s ornate 1772 bridge.
Brunell's 1832 railway bridge
Some of the most expensive property on the Thames is seen here on the west bank. Through Bray Lock and under the M4 FL passes Monkey Island and Bray Marina on the right, Queens Eyot can be passed either side, the marina has a board up - diesel £1.21,..... they are having a giraffe!
Eton's Dorney rowing course is close to the towpath on the Buckinhamshire bank while on the Berkshire bank Windsor Marina and mobile home park is passed before entering Bovney Lock. The river archs around Windsor race course before entering the main Windsor riverside, we find a mooring by the leisure centre.
After I had an afternoon nap we walked into town past the coach park there must be at least 60 parked up most with engines running to keep the air conditioning on to cool the hot tourists on their return.